Harp
The Original Authentic Concert Master Brand Chairs for Piano, Harp, Cello and Classical Guitar players.
Adjustable Piano Bench
World-class manufacturer of the adjustable Piano, Harp and Cello chairs in Canada
Exemplar Furniture Group Inc.
 is pleased to announce acquisition of "Concert Master Brand" Piano, Harp, and Cello chairs — to be included as part of a new fall lineup for the music industry throughout North America.
Bringing a wealth of experience and state of the art technology to the industry, Exemplar is committed to meet or exceed the level of quality and functionality long associated with Concert Master Brand adjustable equipment.
Building upon its foundation on principals of
"Quality, Integrity and Service",
 Exemplar is confident that these products will continue to be well received by the music industry.
Fully customizable
Add extra padding
Change the color of the lacquer finish
Choose tapered legs
For a real custom look, choose from 5 different fabrics or send us your own fabric .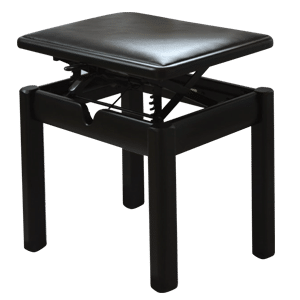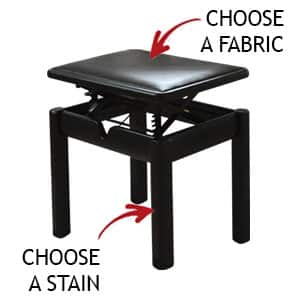 More customization. Choose from a selection of wood finishes and fabrics. You can also add more padding and tapered legs.